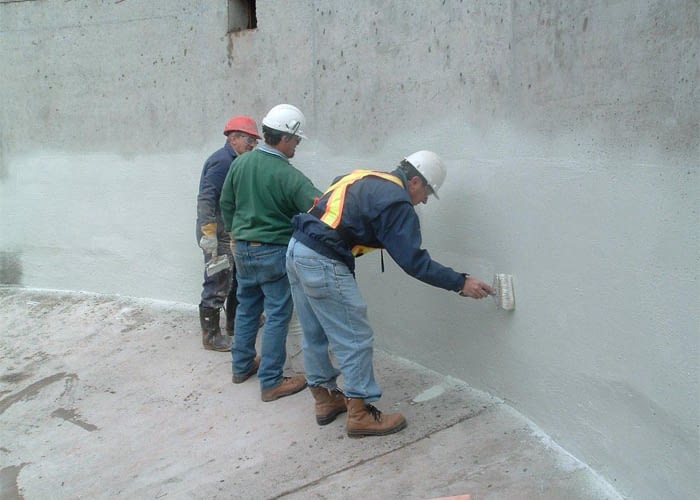 Water is an important and vital basic element in our lives. Our bodies need water for them to function not forgetting our homes and the environment too. It then comes as a shocker when something as essential as water becomes a nuisance. As good as water is, we can't help but feel bothered if its presence is uncontrolled. One area where water entry needs to be controlled is in our homes; irregular levels of humidity in and around a house can cause major water damage, diseases and also create a perfect breeding ground for some parasites.
The most common area in which water can enter our homes uninvited is through the roof. Other weak points o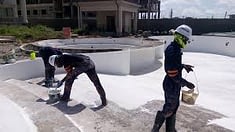 f entry are:
The chimney
The foundation
Fascia/Soffits
Vent/pipes
Exterior masonry
Door caulking
Windows and vents
The fact that water can undesirably enter a home in so many ways raises major concerns. Various regions in the house which are made of concrete like the ceiling, the foundation, and the exterior masonry need waterproofing.
Concrete waterproofing systems
There are three systems used in concrete waterproofing namely:
Exterior (Positive) side
Interior (Negative) side
Integral system ( within the concrete)
Importance of concrete waterproofing
Concrete in appearance may be a hard and durable building material but what most people don't know it that it is very porous. Ensure you use proven concrete waterproofing products. Waterproofing is the only way that you can make concrete function as a more durable and reliable building material.
Ignoring concrete waterproofing can be very costly
Concrete that has not been waterproofed is most likely to suffer from concrete cancer. When water spills into the concrete it may accumulate over some time; the accumulation may cause cancerous growths like algae, fungi, and molds. Concrete cancer makes the concrete very displeasing to look at, and it may make a building look as though it was 50+ years.
Not waterproofing the concrete can be fatal
If the con
crete is not waterproofed it may be weakened after some time, this lessens the building's lifespan. A short-lived building with weak water damaged concrete may collapse at any time, and this may lead to untimely deaths and destruction of property.
You get to live in a healthier environment
Living in a compact home that is full of humid air is not very healthy. You may run some health risks like developing asthma, bronchitis, and pneumonia. Spillages from a water drenched concrete ceiling and walls are vile due to the mold that grows over time. You wouldn't want any of these drops to land on your hair or anything that you will directly come into contact with.…