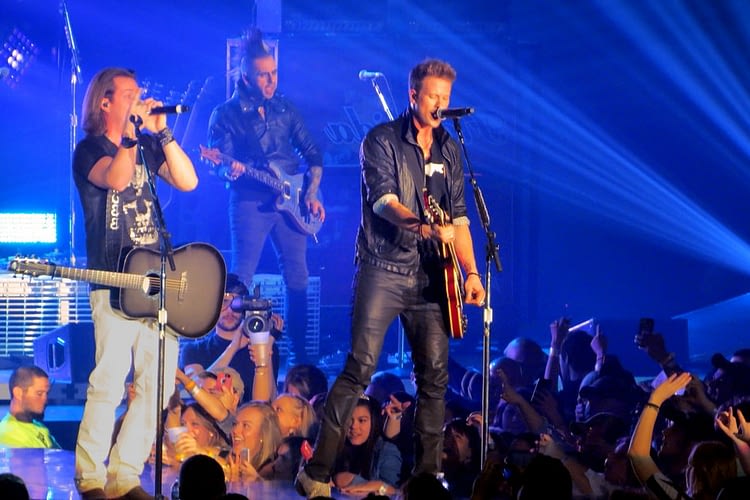 FLORIDA GEORGIA LINE
Who is Florida Georgia Line?
Florida Georgia Line is our generations wonder duo that shot into the limelight out of nowhere with their mega hit "Cruising" back in 2012. Cruising was the crossover hit that came out in 2013 that lead Florida Georgia Line to superstardom and then eventually, the biggest country single of all time. Rapper Nelly caught wind of this hit and remixed "Cruising" to give it new life to carry on in the charts! It wasn't long before thousands and thousands of fans were lining up to buy Florida Georgia line tickets.
Brian Kelley and Tyler Hubbard are initially from Ormand Beach, Florida and later from Monroe Georgia. (Can you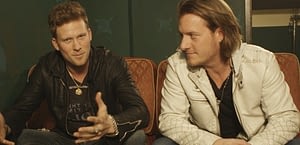 guess where the inspiration for the duo name came from?) Moved by Church Worship music, the duo initially met in College through a campus worship group and collaborated to write music between classes. The pair decided to dabble in the local music scene by playing in Southeast club circuit, which in return started their fan following. The appeal was that Florida Georgia Line gave the fans a distinctive contemporary beat to the country music. Kelley and Hubbard quickly picked up and managed by Big Loud Mountain. Florida Georgia Line's first collaboration with studio producer Joey Moi resulted in "It'z Just What We Do".
Is it just what they do?
Produce hit after hit that climbed and stayed on the Hot 100 charts. Some of the hits included, "Get Your Shine On", "Round Here" and "Dirt". Florida Georgia Line has capitalized on their talent and fame and has released three studio albums since 2012-2013. They also headlined three major tours. Preceding to which, the supported tours for major acts like Luke Bryan and Taylor Swift.
Florida Georgia Line has tucked away some pretty fancy awards and accolades in the in last few years. While they managed to shine at almost all award ceremonies with both nominations and wins, some of the notable sweeps are as follows. They won the Single of the Year award in 2013 at the Country Music Awards for "Cruising". In 2014 and 2015, the duo won the favorite band/duo/group category at the American Music Awards. In 2016, they won the ACM Award and the American Country Countdown award for Vocal Duo of the Year respectively.
See 'em!
There are many many talented country crossover music acts out there, but there is something unique about Florida Georgia Line. You are in luck as they are currently touring and why not catch them in the act at a concert near you? So take in the experience of the dynamic country duo.